You know you're getting older when you wear a jacket and embrace a longer hemline on a night out! I went out with the girls and Ty (poor guy) to Leicester for a few Cosmopolitans and a gossip last night, and aired my calves in a midi dress. Previously I thought they made me look like a middle ages business woman but I loved the colours and design of this one, made it feel a bit younger and much more my style.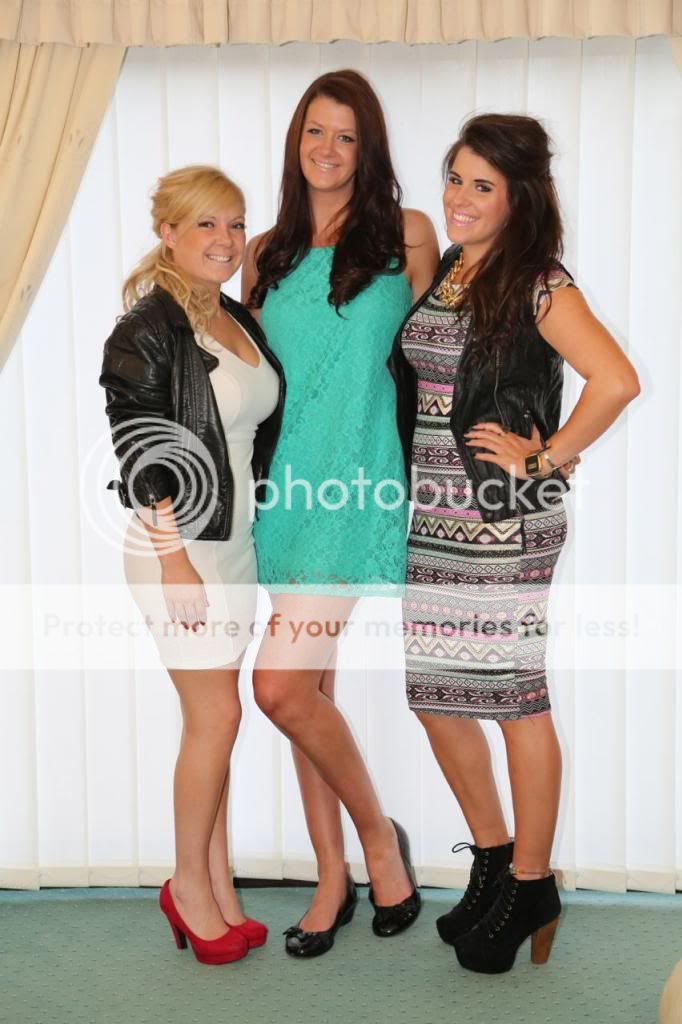 Leather sleeveless jacket: Matalan
I wore my hair extensions again, Chanel lipgloss over Mac Saint Germain, and Ardel demi wispy lashes.
Hope everyone had a great weekend