I was stopped recently by a lovely representative from Makeover Essentials asking if I wanted to try some of their new makeup, soon to be making appearances in Debenhams near you! Of course I said yes and picked up a few bits from the range.
First up was the 'Complete Petite' which was, I have to say, an incredible little product. This little beauty that packs away to a tidy little handbag friendly cube, includes a mirror, sharpener with lid to catch sharpenings, two blushes, five lip colours, five matt day eyeshadows, five shimmer night eyeshadows, mascara, lip liner and an eyeliner, and even a couple of cute little brushes. I've not had chance to try this yet, but hopefully the quality is as good as the packaging.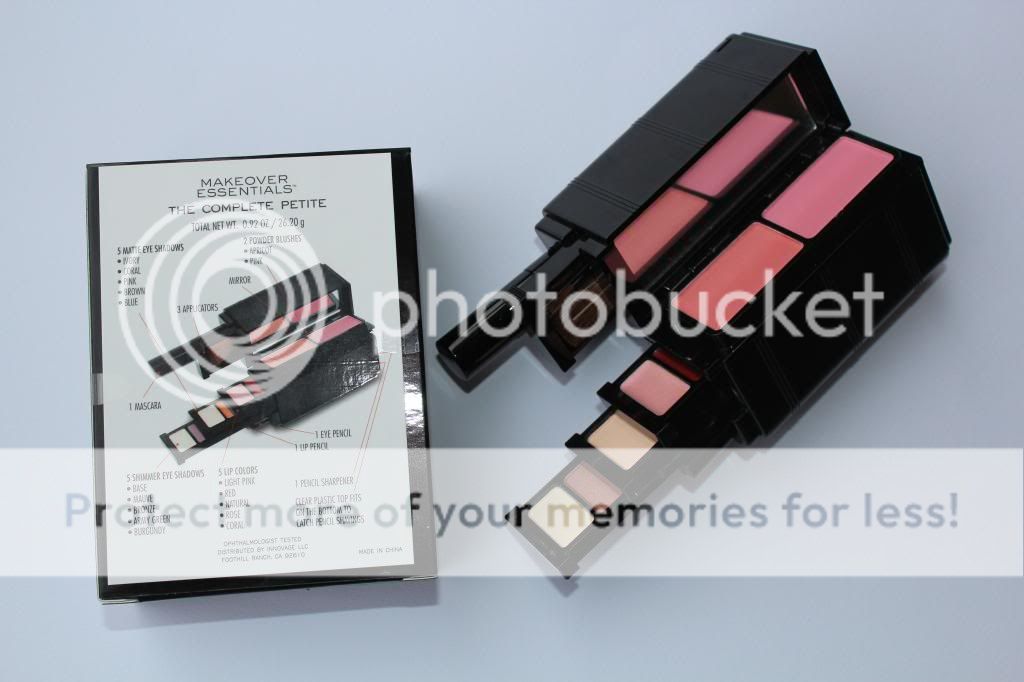 Next up is the illuminating powder. Again I've not tried this apart from on the back of my hand, and as someone who doesn't really use powder illuminator it's quite fine and isn't too glittery on the skin. It's quite a bronze shade and I usually go for more of a pink shade, but with a bit of a tan when I go back to Australia I think this will look stunning.
I also got a cute little Kabuki in it's own little pouch, which I have used and loved. Nice and soft, doesn't shed, and spreads powder into the skin evenly.
I saved the best till last; this is their bronzing powder which is a gorgeous soft silky powder with a tiny hint of shimmer. It's a very light bronze shade, and I've been using this for the past week daily, on top of my EL Double Wear, in place of my Mac MSF natural powder and I love it equally as much.
This is definitely quite an interesting brand, and I'll look forward to seeing more of them when they reach Debenhams stores over the next few months. If you want to check out their products now they're available online here.
Has anybody else checked out anything from this brand yet? Will you be heading to Debenhams to check them out?