I've recently fallen completely out of love with my eyebrows, and all my eyebrow products I have in my stash. I just can't seem to get them even, nothing is the right colour, and I can't get an arch to save my life. So when I needed a few bits in Boots the other day I took advantage of the 3 for 2 on (as you do) and picked up the much talked about Soap & Glory Archery brow tint and precision shaping pencil. I got mine in the shade Brownie Points, which is a really natural taupe brown shade that actually matched my brow colour perfectly, although I usually like to darken my brows up to match my hair.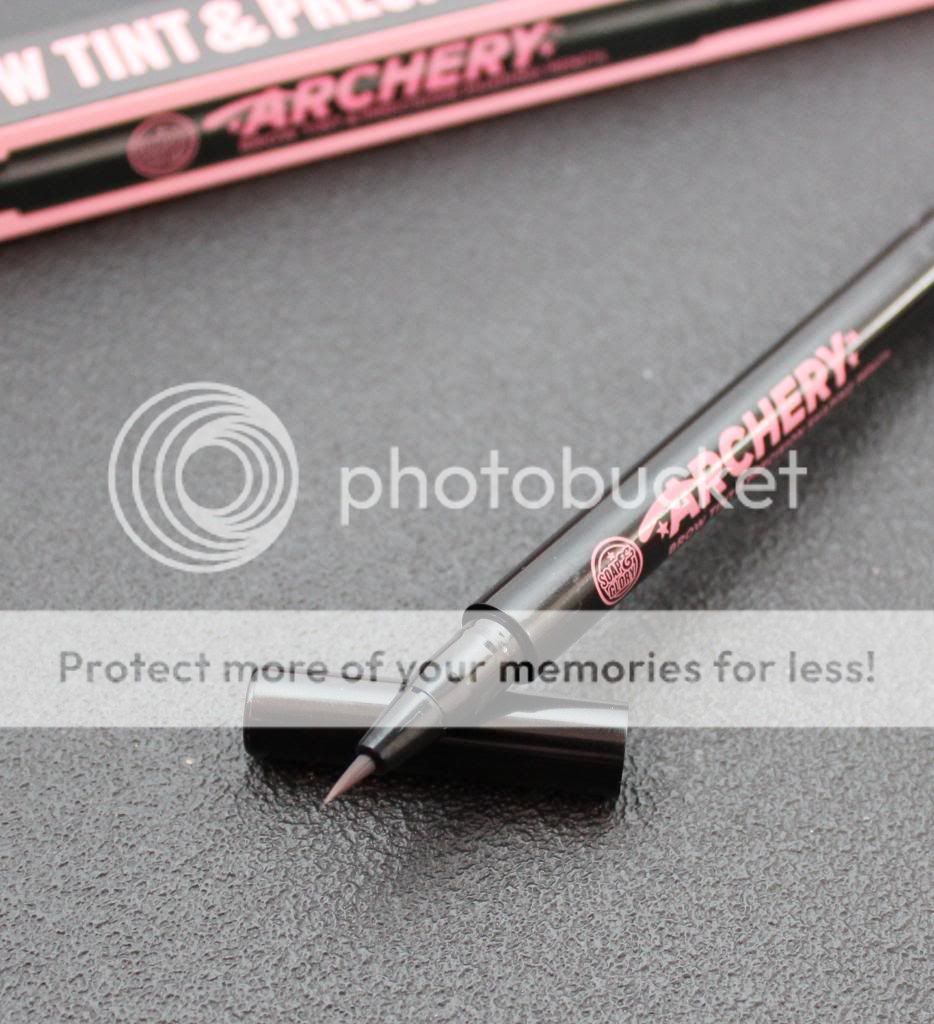 left - felt tip, right - crayon
I'm not too in love with the felt pen end as I don't get anywhere near enough colour out of it, but if you prefer a more natural brow then I think you'll love that part. The pencil, however, is an absolute dream. Just the right amount of waxiness, the perfect thickness to get a nice tapered end to the brows, and just generally really easy to use.
This was the only shade on the shelves in Boots and I don't know if they do another, darker shade? If they do I think this would be beyond perfect for me, but for now I'm using this in conduction with a brow shaping gel with a tint and I've got the brows I've been looking for!
What other brow products does everyone recommend?